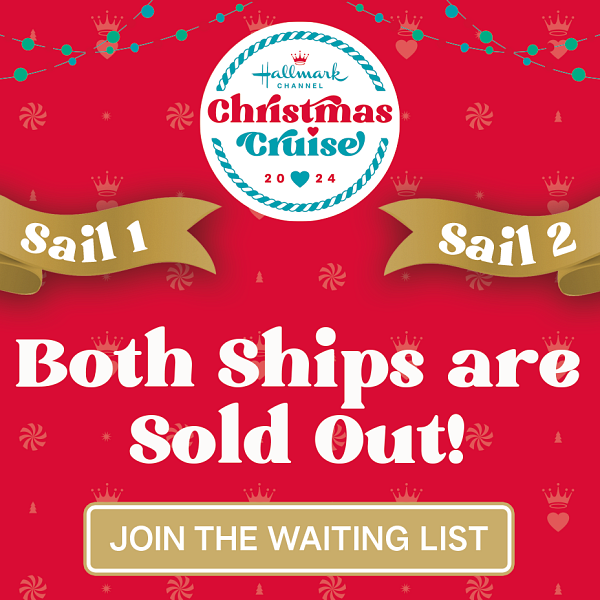 Sail 2: Our Second Sailing is Sold Out!
Tuesday, August 8, 2023
The second sailing of our Hallmark Channel Christmas Cruise is now Sold Out!
If you have a Sail 2 booking time, you can join the waiting list as soon as your booking time becomes active, and we'll contact you as soon as the cabin category you select becomes available. Anyone who doesn't have a booking time for Sail 2 will be able to join the Sail 2 Waiting List at public on sale which is Thursday, August 10th at 2pm ET.
Plans change and staterooms can become available for those on the Waiting List. The list will be prioritized in the order that guests join, so sign up as close to your booking time as possible for the best chance at getting on board!